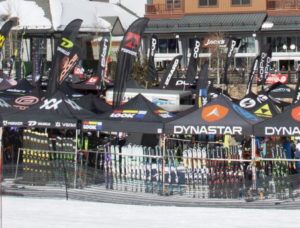 First, you might want to know a bit about me, the reviewer. I am an older skier, 5'6" and 150lbs who likes to ski off piste and moguls including double blacks. Powder and wind buff are my favorite surfaces. I go moderately fast on groomers and like to carve on those groomers but ski relatively slowly on other surfaces. I have one ski in my quiver and that is a pair of 2014/2015 Blizzard Bonafides.
Because of thin snow conditions in Mammoth in early February, 2020, my testing was done on groomers and hard pack.
With these caveats, here is my review:
Best skis for 2021:
Blizzard Bonafide: This ski is even more stable and dampens hard pack and the little crud I found at the bottom of Cornice Bowl. It did not chatter on hard pack and edged better than the older version ever did. Moguls were easily carved. The backs did not skid out when finishing a turn with less than optimal pressure so they were more forgiving than my older Bonafides. Excellent stability at speed. Not as playful as Dynastar Menace. All this despite that it was 3cm longer than my 173cm 5-year-old Bonafides.
Volkl Mantra M5: Excellent stability, dampening and forgiving on carved turns. Slightly harder to initiate turns than the Bonafide but also minimal chatter. Also top rated by me.
Dynastar Menace: I originally demoed the M-Pro 99 but found it to be less stable and less forgiving than the Bonafide and Mantra. The technician suggested I try the Menace and I loved the playfulness of the ski and ease in finding the sweet spot as well as the intuitive way it turned. However it was not quite as stable as the Bonafide and Mantra and was lighter than the two so did not cut through the crud quite as well as the other two. So it was the most fun ski I demoed but probably not as much of an all mountain ski as the other two top choices.
And the rest:
Head Kore 93: Great stability, turning and damping but limited ski length options makes it hard for skiers who like mid-170's length skis to find a ski that fits right.
Kastle MX98: Excellent stability but not quite as good at damping irregular terrain and turn initiation a little slower than the above models. But still an excellent ski.
Nordica Enforcer 100: Stable, carves well, good dampening but does not excel as well as the Bonafide, Mantra and Menace.
Stokli SR95: Another excellent ski with good stability, damping and turns well enough to ski icy moguls. But not as intuitive as Bonafide, Mantra and Menace and for the steep price, not as good a value as the others.
Black Crows Vertis: I think this is not the level of ski of the others I demoed and regret not trying the Justis, or Camox which all seem more all mountain than the narrow wasted Vertis which carved well but was not stable at speed and did not do as well as the other skis in the little off piste I was able to find.
Skis I wanted to demo but didn't have the time:
Rossignol Black OPS
In summary, every ski I demoed except for the Black Crow Vertis was better at damping, more stable and easier turning than my 5 year old Bonafides. It was unfortunate I could not ski more off piste or in powder but, despite that, I was impressed by the 2021 lineup and am convinced it is hard for skiers to go wrong with whatever all mountain ski they buy for 2021.